Worldwide Shipments
AS RESULT OF THE GLOBAL PANDEMIC OF COVID-19, SHIPMENTS MAY HAVE ADDITIONAL DELAYS. OUR TEAM WORKS EVERY DAY TRYING TO SEND YOUR PURCHASE AS FAST AS POSSIBLE. THANKS FOR YOUR UNDERSTANDING, OUR CUSTOMER SERVICE TEAM IS AT YOUR DISPOSAL!
CARE ON RECEIVING YOUR PURCHASE:
1- RECEIVE THE POSTMAN WITH YOUR NOISE AND MOUTH COVERED.
2- DESINFECT THE WRAP WITH 70/30 ALCOHOL AND EVERYTHING YOU HAVE TOUCHED BEFORE WASHING YOUR HANDS.
3- INMEDIATELY AFTER THAT, WASH YOUR HANDS WITH SOAP FOR AT LEAST 20 SECONDS.
CORREO ARGENTINO
Economic shipment (certified / tracking number)
Handling time: 1 to 3 working days after the payment (Customized products 3 to 5 working days)
Delivery time: 12 to 28 days
.
.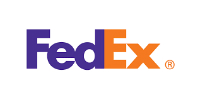 Fedex with tracking number
Handling time: 2 days after the payment
Delivery time: 8 to 15 days
If you want to know the exact cost to your country, please place an order with your address
HOW CAN I TRACK MY ORDER?